As you probably know by now, all of our team members love to play games. That's why we thought it would be a good idea to put together some tips for the perfect gaming session. So here's everything you need to make your next gaming session the best one yet!
Snacks and drinks to keep you sharp
Some people don't eat in front of their PC because they don't want crumbs on their keyboard or are afraid of spilling their drink, which is understandable. But gaming is just like watching a movie, and you can't have a good movie without snacks.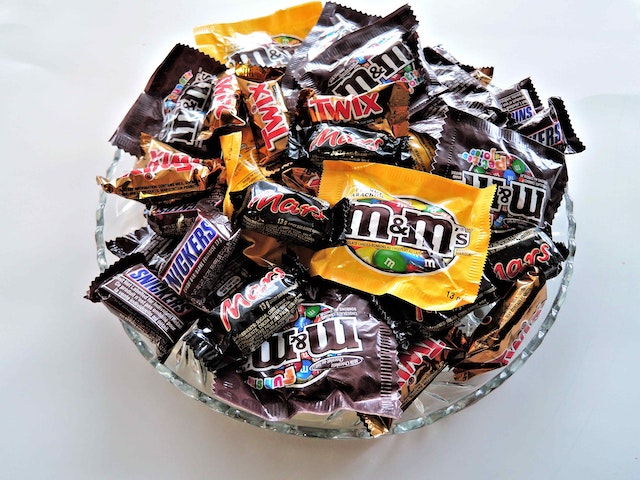 Since you have your hands free while you're watching, there's not much to think about when it comes to the candy of your choice. However, when it comes to snacking while playing video games, there are things to consider.
It goes without saying that it's always good to take a quick break during long gaming sessions. Stepping away from your game for a little while and grabbing some refreshments will not only allow you to recharge your energy, but also give you a new perspective on your game which may be just what you need to defeat that next boss with ease.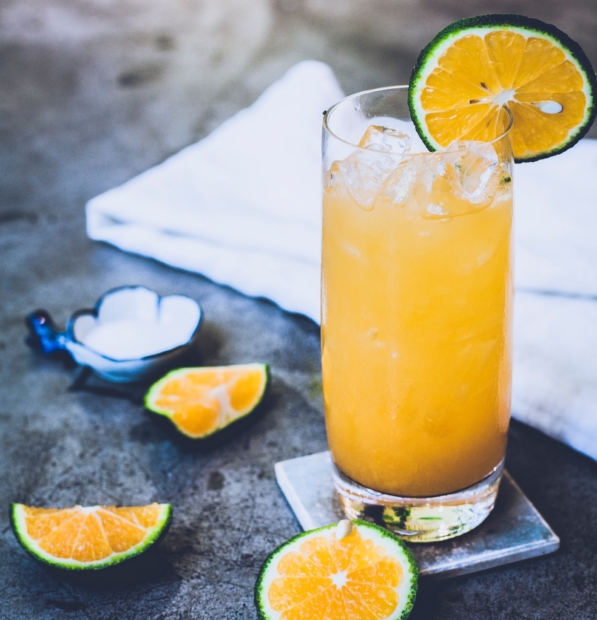 If you snack and play at the same time, like most of us, here's a tip: Try to avoid treats that leave your fingers sticky or greasy, or that leave a lot of crumbs or worse, like chips or cookies. How about some candy that comes wrapped?
You can get different flavored drops or even your favorite candy bars. Just eat them while only touching the wrapper and voilà! Your gaming equipment stays smudge-free.
An obvious choice for a beverage would be your favorite soft drink, especially if it's a hot day and it comes straight from the fridge. However, if the weather is wet and cold, we recommend a nice cup of tea or a delicious mug of hot chocolate. One cup won't be enough for a proper gaming session, so make some extra and put it in a pot so you can refill your mug without going AFK.

Gaming equipment for your needs
We understand that having a super high-end gaming setup is cool to play on and to show off, but it's not necessary to have a good time while gaming. Just make sure your PC can run your favorite games with a decent amount of FPS and you're good to go. Depending on the game genre, you'll be able to get a good performance from even standard laptops.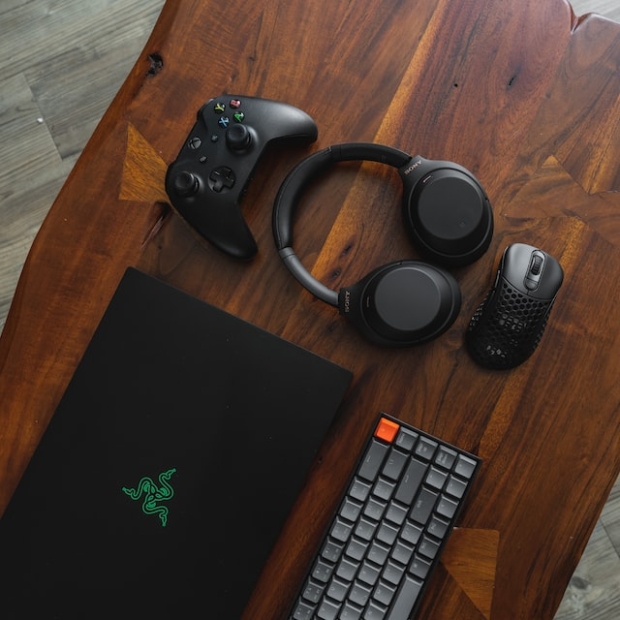 And even small things can make a big difference! Here's an example for you: One of our team members loves to play PC games casually and doesn't want to invest in a high-end gaming setup as it wouldn't be worth it for her gaming needs. She just plays on an average laptop, which works fine because her games don't have high system requirements. A while back, she bought a new mouse that wasn't too expensive and it completely changed her gaming experience for the better.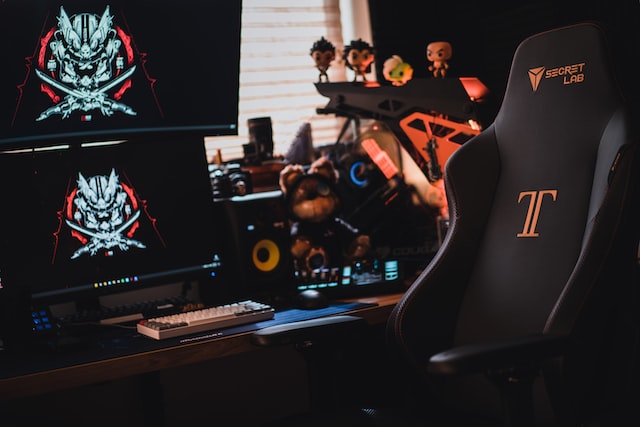 The same goes for chairs. If you spend a lot of time in front of your PC and have the means, it's a good idea to invest in a chair that's a little bit more expensive. But it's not hard to get comfortable with a chair on a budget. Just make sure it's comfortable and won't hurt your back. You can always get a blanket or extra pillow to sit on if you want to increase your comfort.

Stay cozy and warm in winter and cool in the summer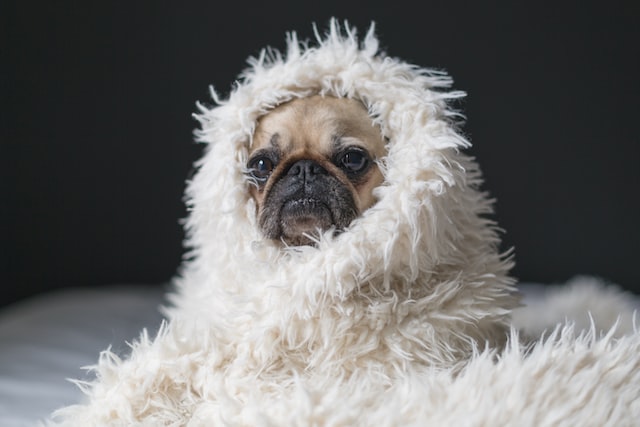 When the cold season is approaching fast, it's important to stay warm when you're in front of your PC. Remember that if you have a desktop PC, it will generate quite a bit of heat during long gaming sessions, so consider turning down your radiators a bit to save some energy.
In terms of clothing, sweatpants and a hoodie are a must when it's cold, but you should also get some fluffy socks to keep your feet warm. For those of you who get cold quickly, try a blanket with sleeves. A regular blanket just won't do when you're playing because you have to stretch out your arms, but one with sleeves is the perfect solution!
In the summer, sitting next to a hot PC can be quite uncomfortable, so consider getting a fan for your desk to help you stay cool. If you're playing on a laptop that tends to get very hot, a laptop cooler/cooling pad might help. Place your laptop on it and turn the pad on to prevent your laptop from potentially overheating.

Get your friends to come over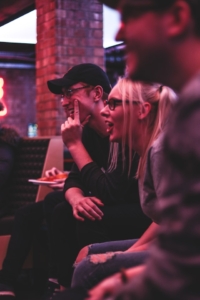 Getting together with your friends for a gaming session is always a great way to spend an evening or weekend. You could reminisce about great game releases like ELDEN RING and play them again, but this time together. After all, gaming is just like an interactive movie.
Connect your PC to your TV to get the party started. Take turns playing the game and see who has the most skill. Maybe even up the stakes by using some PLITCH hardcore codes. Most games take longer than one night to complete, so you can spend 2-3 weekends playing your favorite games with your friends.
Maybe you'd like to mix it up by playing a co-op or multiplayer game together online but then of course without the help of PLITCH. However, you can always practice beforehand by playing the game offline on your own but customizing it with hardcore codes. This will create the perfect training environment for you, so you can show off to your friends when you get the chance. Everyone will want to have you on their team, that's for sure!

Find the right game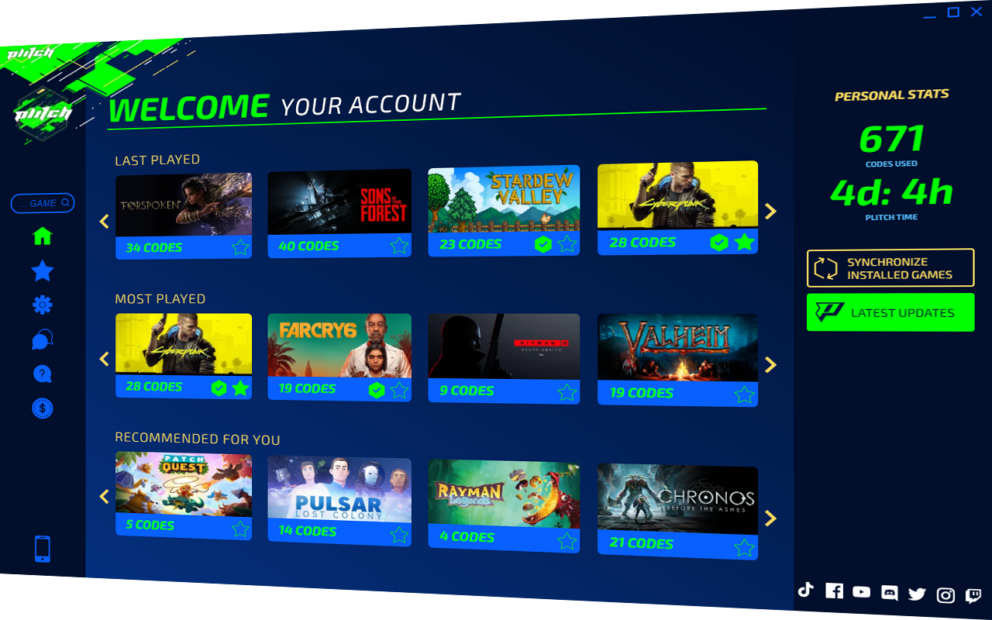 Last, we must state the obvious: you need the right game for your perfect gaming session. If you're playing something that doesn't bring you joy, not even the tips above will help.
Maybe it's time to finally go through those games you've added to your library but haven't touched. Use PLITCH to help you experience the full story and complete the game much faster. That way, you'll have more time to focus on all the exciting new releases, and you won't miss anything.
Then, when you've decided on a cool single-player game, keep PLITCH handy in case you need help. Take full control of your game and take away all of the annoying aspects you don't want to have to deal with, like the hours of grinding required to advance or the struggle of getting through a level.
There are cheat codes for almost every situation. Once you've PLITCHed, you won't want to play without the unlimited freedom the software provides.

Now nothing stands in the way of your best gaming session ever!
Happy Gaming!