Picture this: after a grueling day of work, you're finally home and yearning for some well-deserved relaxation. But hey, why settle for just any game when you can immerse yourself in a tranquil oasis where important missions and relentless battles are but a distant memory?
The following ten relaxing games invite you to explore their breathtaking landscapes at your own pace, providing a much-needed escape from reality. So, sit back, relax, and let your worries fade away as we present a collection of immersive, mind-soothing gems.
1) Moonglow Bay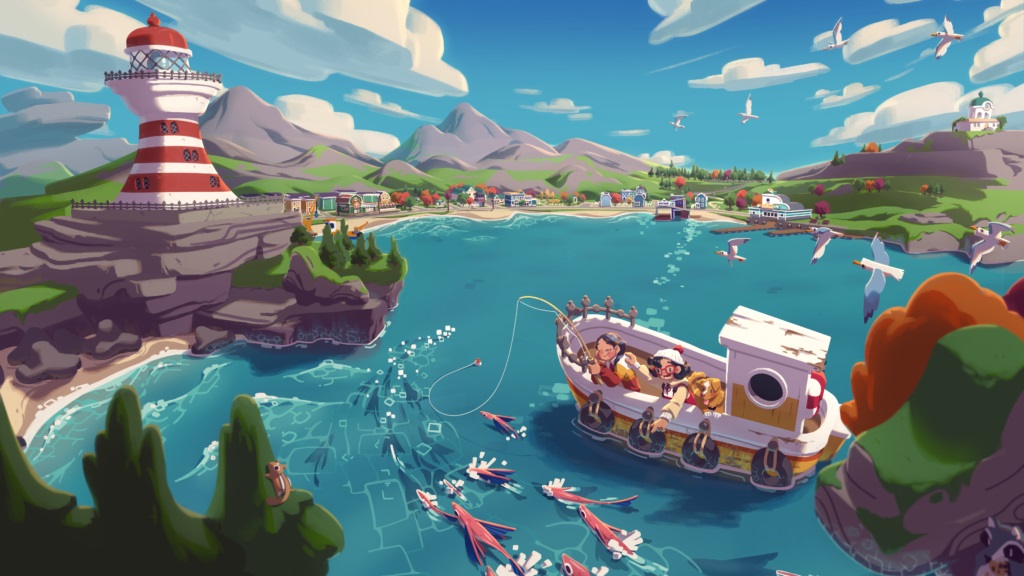 Imagine waking up to the smell of the fresh sea breeze, listening to the rhythmic crashing of waves on the shore, and then spending your day catching fish – doesn't that sound relaxing? That's your life in Moonglow Bay.
Playing this interactive fishing RPG set in a remote seaside town is the perfect way to unwind after a busy day. Work with your friends, family, and neighbors to help the townspeople rebuild their struggling community.
As a novice fisherman, you hold the key to saving the struggling community from bankruptcy. Explore the vast ocean surrounding Moonglow Bay, and be prepared to encounter mythical monsters that guard its secrets.

2) Grow – Song of the Evertree

Embark on a delightful journey with Grow – Song of the Evertree, a game that captures the essence of beloved titles like Animal Crossing and Harvest Moon. Immerse yourself in the enchanting world of Alaria, where you have the power to shape and cultivate unique realms teeming with diverse flora and fauna.
As the last Everheart Alchemist, you bear the responsibility of nurturing and revitalizing the Evertree, the life force of the community. With no rush or pressure, this game offers a calm and immersive experience, allowing you to dictate how you spend your time. Whether you prefer exploring mysterious caves and solving puzzles or discovering the wonders of wildlife, the choice is yours.

3) My Time at Sandrock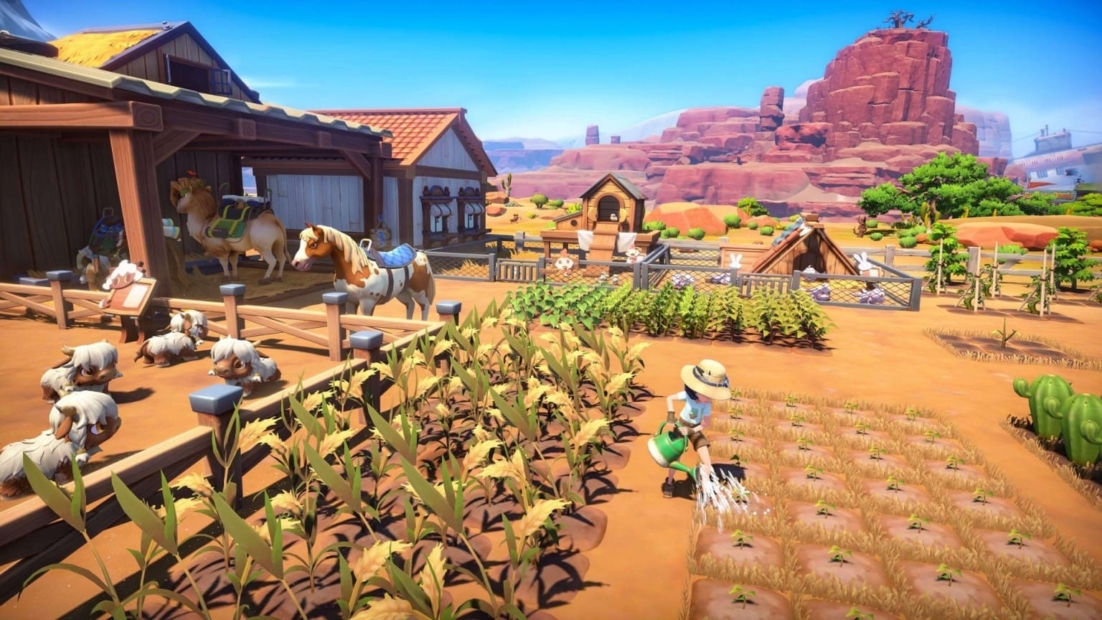 Enter the vibrant and captivating world of My Time at Sandrock, a game that defies expectations of a post-apocalyptic setting. In the middle of nowhere lies the town of Sandrock, yearning for your help.
Take on the challenge of rebuilding this community from the ground up. With most modern technology lost to the past, it's time to unleash your creativity and ingenuity as you build machines and gather essential resources. Interact with the friendly residents, take a moment to relax, and revamp your dilapidated workshop.
Venture into the vast desert surrounding Sandrock, where ancient ruins hold remnants of the Old World waiting to be discovered Immerse yourself in countless side quests that you can complete at your own pace. My Time at Sandrock offers a unique and wholesome experience that will captivate players seeking adventure and tranquility.

4) Story of Seasons: Pioneers of Olive Town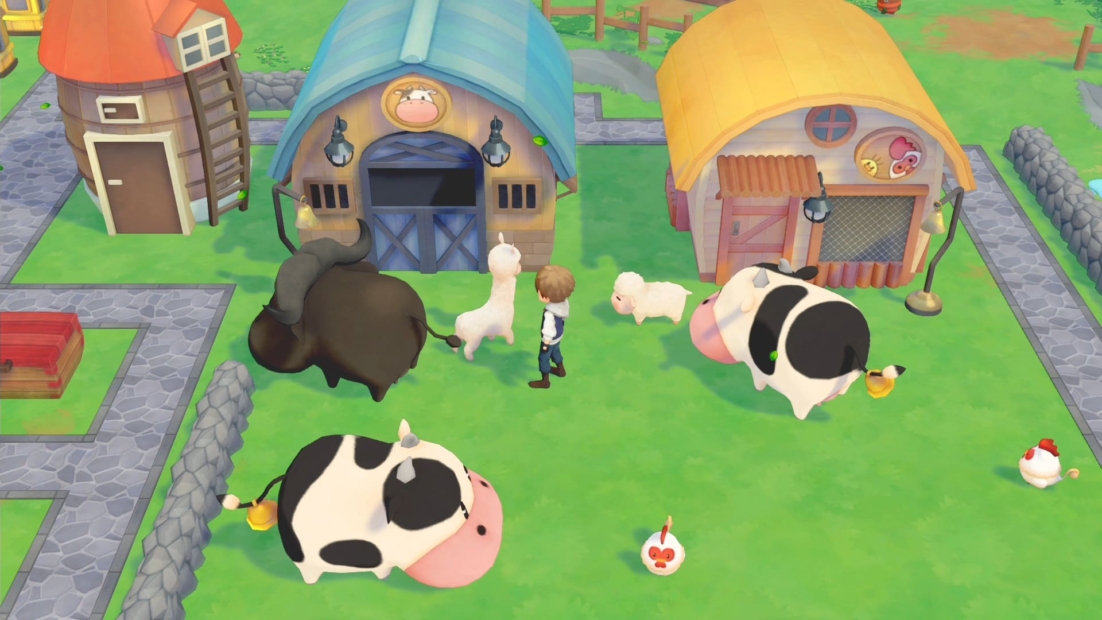 If you're a fan of Stardew Valley and Harvest Moon, then Story of Seasons: Pioneers of Olive Town is the perfect game for you. Continue the legacy of your grandfather, who poured his heart, soul, and hard work into building the vibrant community of Olive Town. Now, it's your turn to nurture and expand this peaceful haven while forging meaningful relationships with its residents.
Take over the family farm, tending to crops and raising irresistibly adorable animals. Embrace the challenge of reclaiming the overgrown wilderness by mining for materials, completing favors for the townspeople, and restoring dilapidated structures.
But that's not all—prepare for exciting adventures as you encounter Earth Sprites who reveal mystical gardens, a celestial island, and even the depths of a volcano. Get ready for an unforgettable journey!

5) Spiritfarer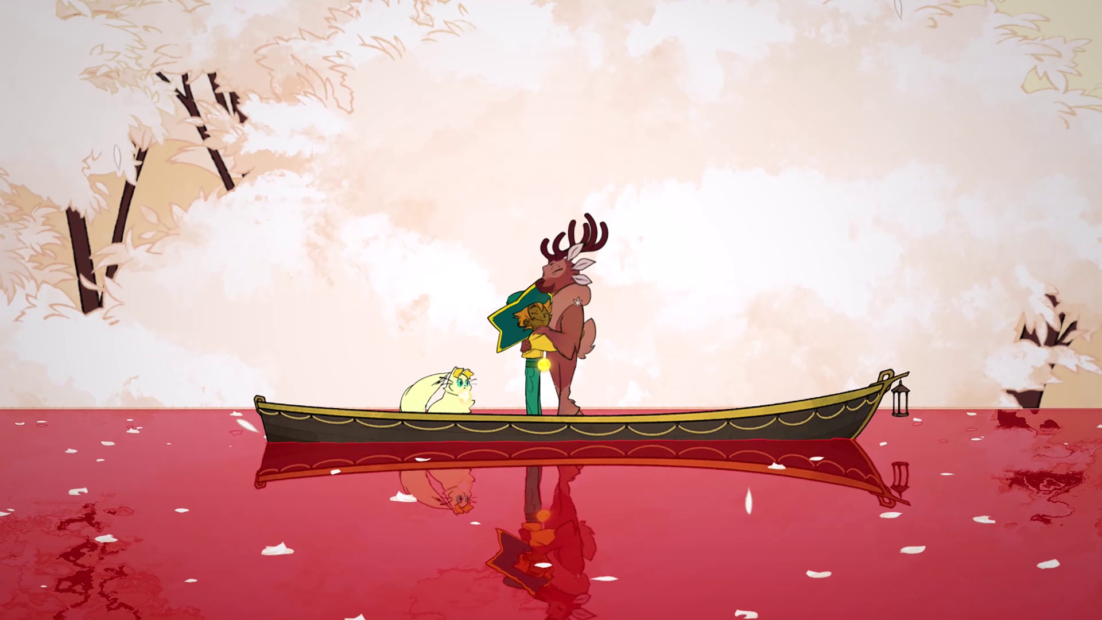 Join the ethereal realm of Spiritfarer, an indie adventure management game that explores the mysterious journey of souls beyond death. Take on the role of Stella, a compassionate ferry master tasked with befriending the departed spirits and guiding them to their ultimate destination: the afterlife.
Despite its seemingly dark subject matter, Spiritfarer offers a cozy and serene experience as you navigate an atmospheric world aboard your own boat at your own pace. With stunning art and a captivating soundtrack, immerse yourself in the beauty of this fantastical world.
Engage in a variety of activities such as farming, mining, fishing, harvesting, cooking, and crafting to make every moment aboard your ship meaningful and memorable.

6) Summer in Mara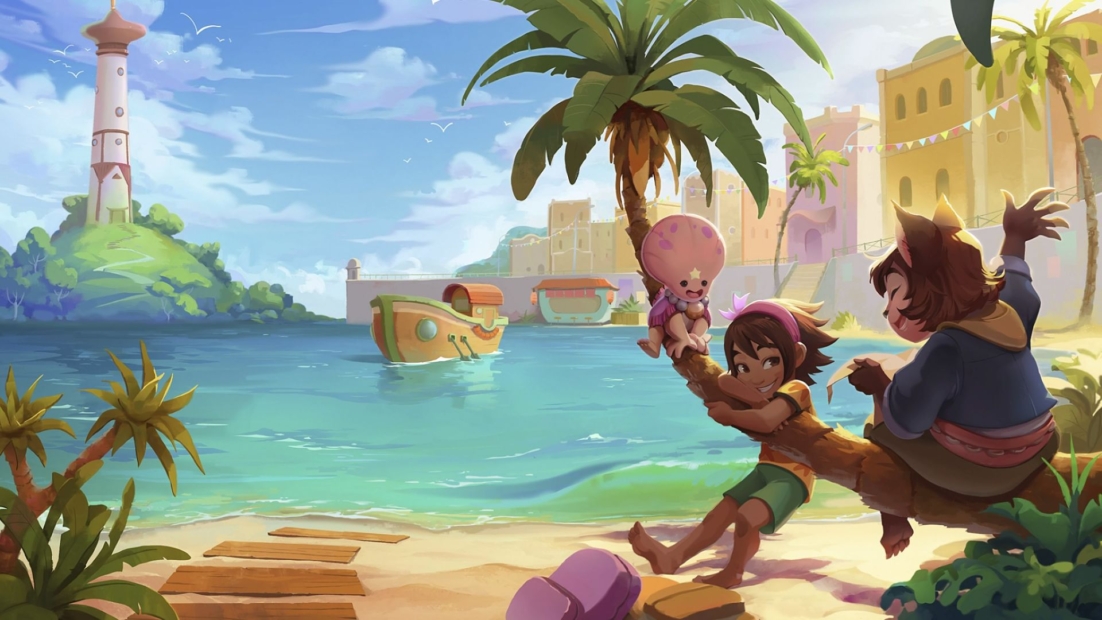 Prepare to embark on a captivating adventure that will ignite your wanderlust in Summer in Mara. Set in an expansive open ocean dotted with more than 20 islands, this enchanting game invites you to embody the role of Koa.
As you care for your own island paradise and navigate the world by boat, you'll be reminded of the vibrant exploration found in The Legend of Zelda: The Wind Waker. The serene and relaxing surroundings make it the perfect game for a laid-back evening.
Engage in farming, crafting, and immersive exploration across a tropical archipelago. Form friendships with over 25 characters, but beware, not everyone has good intentions. The sinister Elit Corporation seeks to exploit the ocean and seize control of the island. It's up to you to thwart their plans and protect the beauty of Summer in Mara.

7) Eastshade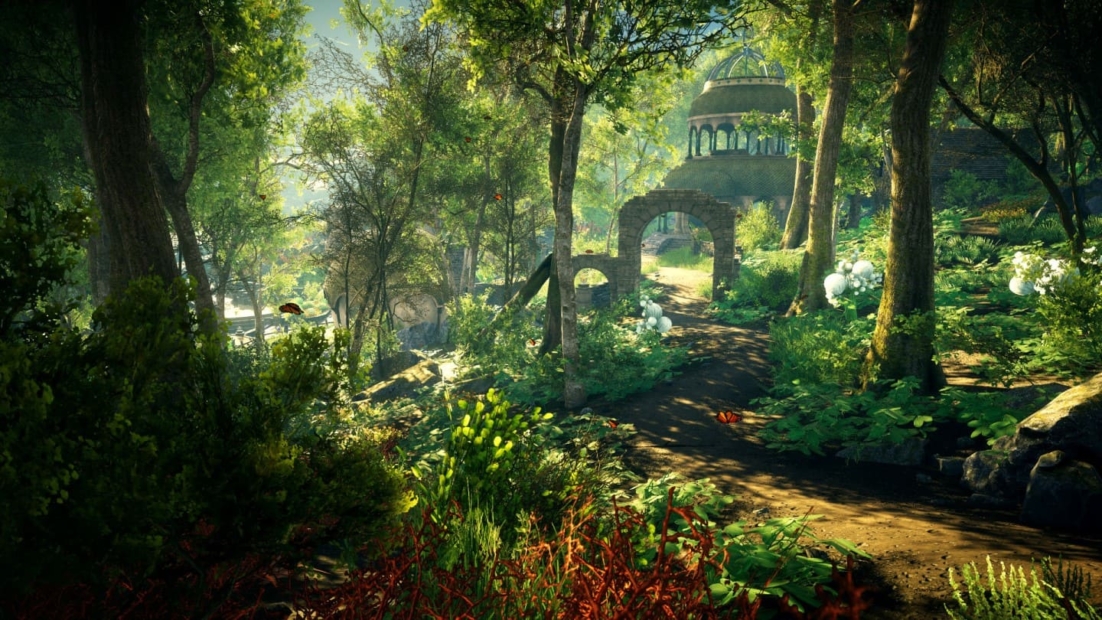 Step into the shoes of a dreamer-turned-painter in the enchanting indie adventure, Eastshade. Fulfill your lifelong dream of traveling to distant lands with paintbrush and canvas in hand, capturing the breathtaking scenery that unfolds before your eyes.
Set foot on an island so awe-inspiring, it feels like a realm beyond imagination. Immerse yourself in the beauty of the panoramic landscapes as you translate them onto your canvases.
Engage in lively conversations with the island's fascinating inhabitants, each harboring their own secrets. Explore hidden locations and unravel the mysteries that shroud this serene, open world. That's where your paintings come in – after all, the locals won't spill the tea for free.

8) Spirit of the Island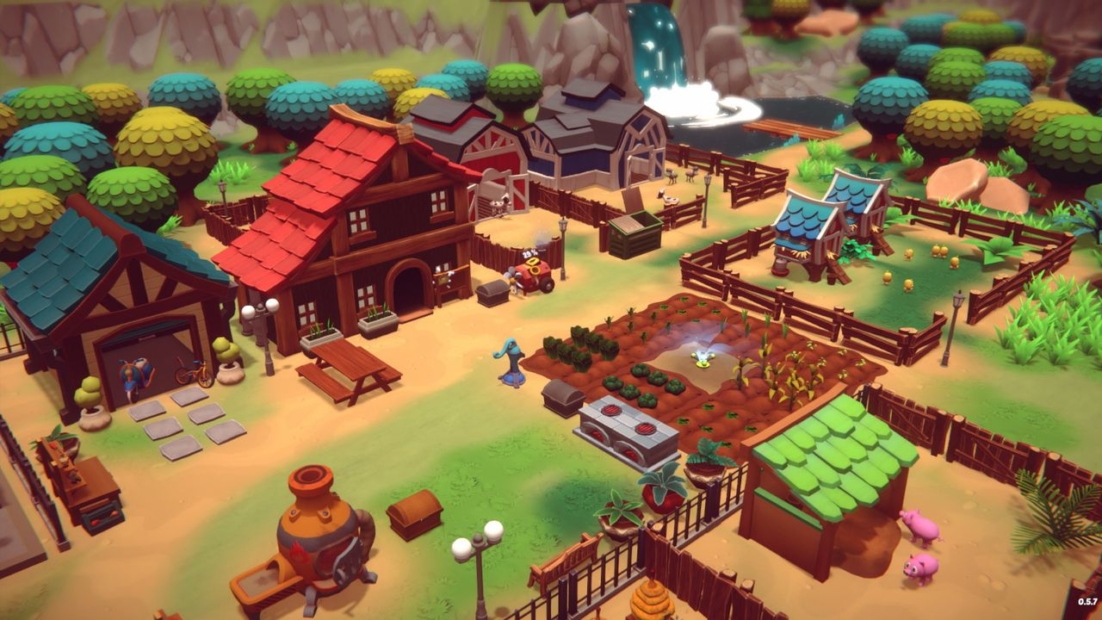 Get ready for an enchanting adventure with Spirit of the Island, a game that captures the spirit of beloved titles like Animal Crossing and Stardew Valley. Arriving on a vibrant island, you begin a new chapter in your life as a farmer, ready to explore and discover its many wonders.
Immerse yourself in the vibrant community, meet intriguing locals, and work together to restore the island to its former glory as a tourist destination. From building bustling cities to caring for your extremely cute animals, each day brings new discoveries.
Explore breathtaking beaches and brave treacherous caves as you make meaningful connections with 14 unique characters. Discover your past, unravel your background, and embrace the rich traditions that await you on this enchanting island.

9) The Wandering Village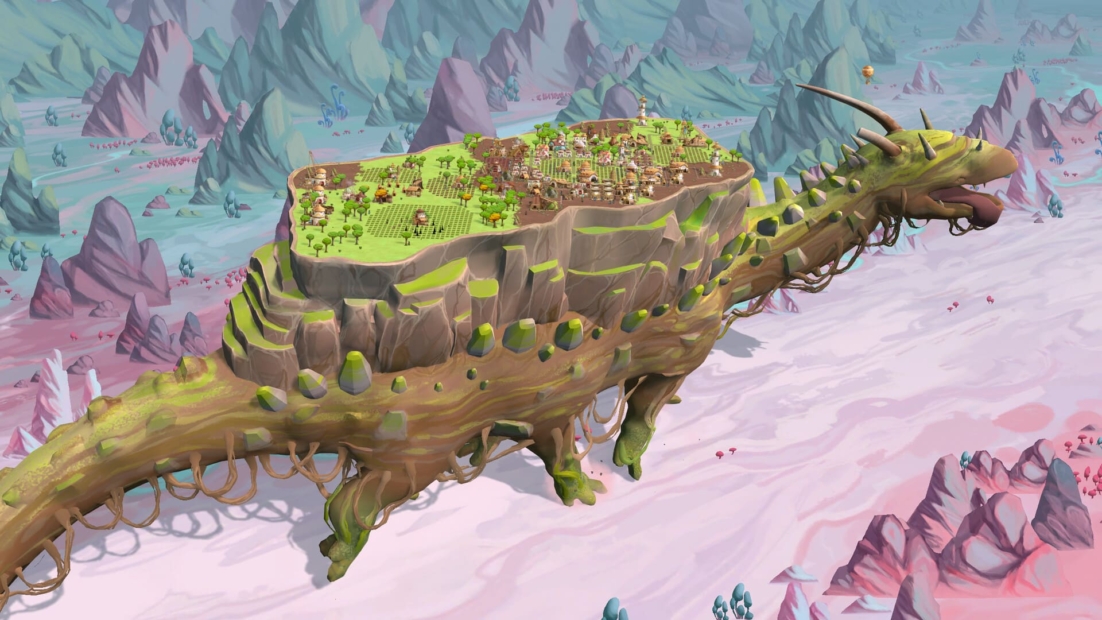 Building a city on a colossal wandering creature? That's possible in The Wandering Village, a unique city-building adventure. Set in a stunning post-apocalyptic world ravaged by poisonous plants, you must build and nurture your settlement while forging a symbiotic relationship with the majestic creature.
The game's vibrant and playful art style creates an immersive visual experience. As the creature traverses various biomes, be challenged to adapt your settlement to ever-changing climatic conditions. With limited space, resource management becomes crucial as you strive to maximize efficiency.
Will you and your community thrive amidst the hostile yet captivating landscape? The fate of your village rests in your hands!

10) The Last Campfire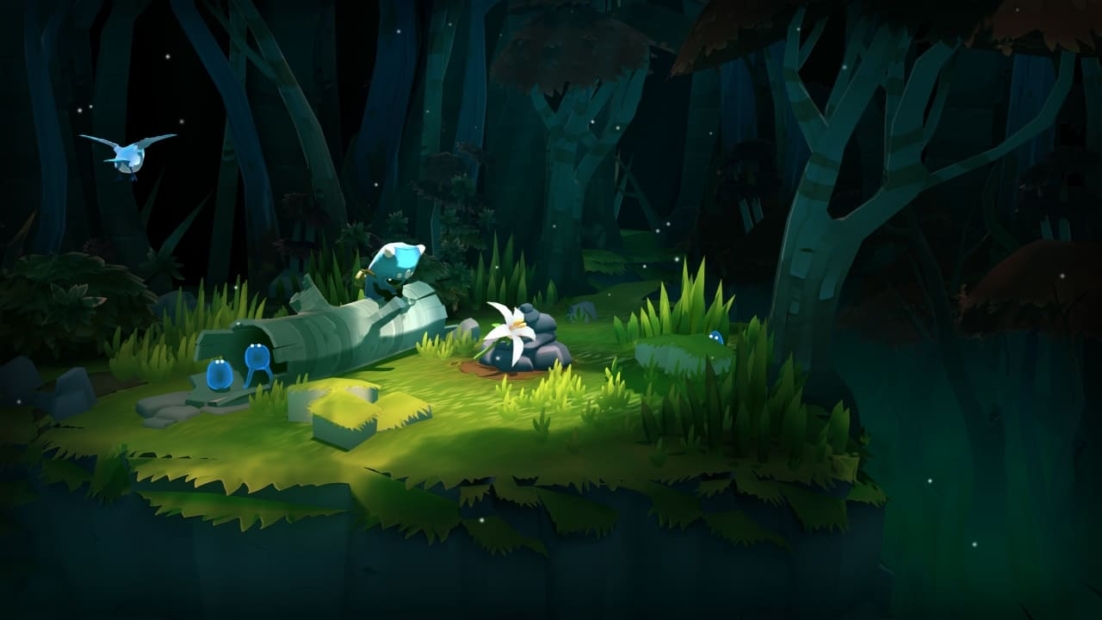 An engrossing adventure awaits you in The Last Campfire, a game that weaves the tale of a lost ember searching for purpose and a way home. Navigate a puzzling realm and delve into the uncharted lands beyond the enigmatic Dark Forest.
As you journey, you'll encounter a mesmerizing wilderness filled with the presence of lost souls, strange creatures, and enigmatic ruins. With each step, you'll discover fragments of hope that will lead you to the illumination of The Last Campfire.
This unique and heartfelt story comes from the imaginative minds behind LostWinds, brought to life by Hello Games. Prepare to be enchanted by a world where exploration, puzzle-solving, and the search for meaning come together in a truly unforgettable experience.

Make your gaming experience more relaxing with PLITCH!
We have some good news for you: All of the relaxing games on this list can be customized with PLITCH for the ultimate laid-back gaming experience. PLITCH is a game-changing software that can transform your gaming experience into a blissful and stress-free adventure.
With PLITCH, you gain access to a vast array of customization options that can make even the most challenging games feel like a breeze. No more frustrating obstacles or agonizing defeats.
PLITCH gives you the power to customize your gameplay, whether it's unlocking unlimited resources, enabling invincibility, or simply skipping repetitive tasks. By removing the barriers that can cause frustration and replacing them with newfound freedom and ease, PLITCH paves the way for a truly relaxing and enjoyable gaming journey.
If you want to learn more about PLITCH, check out this blog and our YouTube Channel.
Happy Gaming!