After Electronic Arts withdrew from the football manager sector, Football Manager 2023 is the undisputed top dog. Equipped with a large number of licenses, it offers you an impressive football manager simulation.
However, due to its game mechanics, it creates extremely complex content that has driven many a player to despair. In our PLITCH Football Manager 2023 tips and tricks, you'll learn everything you need to know to get off to a good start.
1) Expand your club's global knowledge
With Football Manager 2023, developer Sports Interactive has once again come close to the reality of soccer. This is reflected in the club structure and scouting. Young, talented players are a good way not only to play successful soccer but also to put your club on a solid financial footing.
But to find these prodigies, you need the right people. You can use your scouting center to find out who is currently at your club and what skills they have. Focus on international experience. The skills can be seen in their profile. A good mix of nationalities is important. This will broaden your club's global knowledge and increase the selection of young talent.
According to our Football Manager 2023 Tips and Tricks, it also makes sense to choose a second nationality when creating your character. This is because your scouting skills are high in your home country. If you choose a second nationality for your coach, you'll also get knowledge about the football scene in that country for free.

2) Build a strong team culture
In addition to the skills of your scouting staff, you must also consider your team. An important indicator that can directly influence success in Football Manager 2023 is team culture. It's not enough to take care of the basics. You have to make sure that your players work in an environment that supports and motivates them.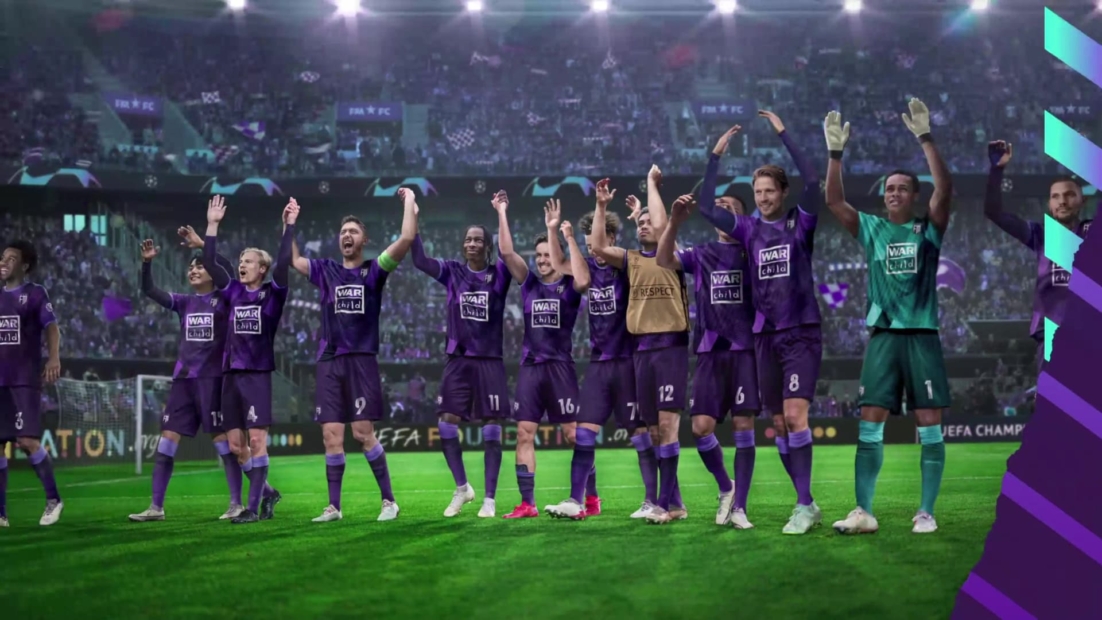 Several things play an important role in this. One of them is that you talk and interact with them regularly. This means addressing their concerns and providing a clear vision for your club. A key to success here is team building. Practicing together and doing other activities together will create a more cohesive team culture.

3) Football Manager 2023 tips and tricks: Look at scout reports
A very important aspect of any interesting player is scouting. Not only can you find new youth players here, but the scout report is especially important. It contains a lot of information that is very important for you as a coach. The scouting report explicitly describes the strengths and weaknesses of the player. With this information, you can easily make a pre-selection.
However, to evaluate a player sufficiently for a transfer, you should always wait for a complete report and have patience. In real soccer, just like in Football Manager 2023, first impressions can be deceiving, and the player you want can turn out to have some flaws. If you then spend a lot of money on the transfer, it can quickly hurt your entire season.
The quality of the scouting report also depends on your personnel. To buy players on the exchange market, your staff must be able to evaluate the potential of the players. If the transfer department is understaffed, the probability of finding talent is low.
Important: The star rating is a good first indicator. However, it reflects the totality of factors. Individual attributes may not be completely correct. Just like in real football, not everything can be estimated. If a purchase doesn't go as desired, a loan deal in negotiations would also be an option.

4) Develop the right tactics
If you want to be successful in FM 23, you also need a solid tactical plan. Tiki-taka like Pep Guardiola? Pressing machine like Jürgen Klopp? The game makes high demands on you as a coach. Therefore, you should have a tactical plan. Your players will determine whether you should rely more on the counter-attack or prefer a more possession-based game. As your coaching career progresses, you'll be able to refine this plan by purchasing the appropriate players.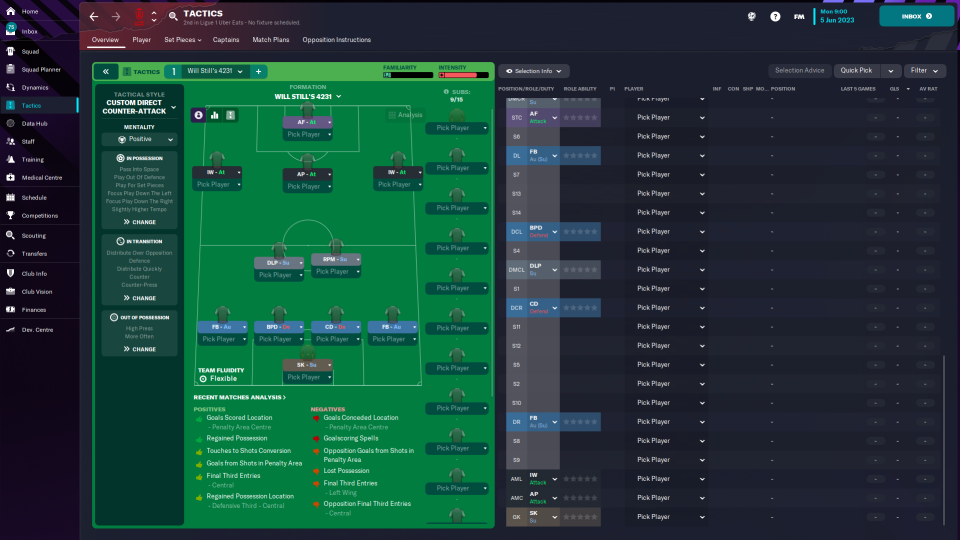 To find a tactic that works, it's necessary to analyze your team in detail. Where are they strongest, where are they weakest? Opponents and tactics must also be taken into consideration. Fortunately, you can experiment a bit, especially in friendly matches. The things that work and the things that don't will help you adjust your tactics.

5) Get a good advisor
An easy way to get hold of out-of-contract players and young talents in Football Manager 2023 is through consultants. Through them, you can get special player suggestions in the Scouting Center. This way you can find talents in the youth area that your scouts have misjudged. Player advisors can also be a great help.
Many professional players are assisted by advisors, not only during contract negotiations. You can easily find out if a player is working with an advisor by looking at his profile. The name of the advisor is linked to the profile. This will take you to the advisor's page and a list of the players they are advising. Although you still need to have a scout report done to fully evaluate the player, this is a good way to find potentially interesting football players.
Tip: Affiliate clubs are also a solid option to get the first right of refusal on youth players and wonderkids with potential. You can gradually expand the network to secure advantages in recruiting young talent.

6) Secure promising talent
Every successful football club needs to develop talent. According to our tips and tricks, you can secure them in Football Manager 2023 through a strong scouting network. The better the personnel and the more extensive the network, the higher your chances of producing a prodigy player who will go down in the history books as an inimitable goal scorer. But be careful when negotiating contracts: Always decide what's best for your club.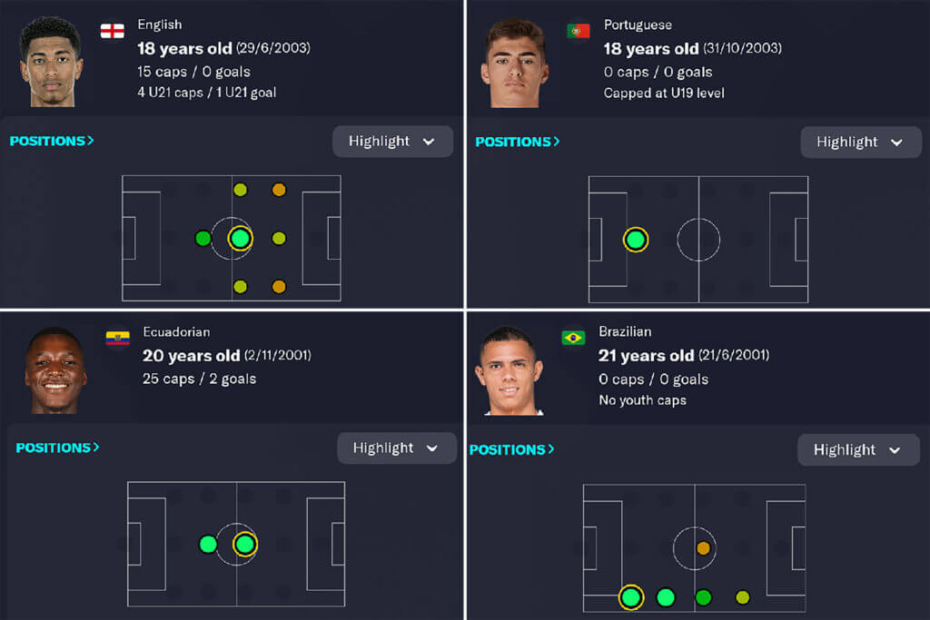 It's important to focus on the high potential of young players. Comprehensive reports from your scouts are just as important as an analysis of strengths and weaknesses. It's also helpful to promote a youth academy. The youth team is a great way to give young players experience. You should also keep an eye on the development of your protégés.

7) Optimize your coaching staff
To get the most out of your players in Football Manager 2023, you need a coaching staff. While you can handle many aspects of training yourself, you won't get very far without good staff. The first step is to fill the positions with competent assistants who have been approved by the board. Then ask for assistant trainers.
The reason for this is that you need the coaches to improve certain attributes such as technique, tactics, or shooting. Use the employee search and the corresponding profile to find out which assistant coach is useful for your purposes.
It's important to pay attention to the star rating. This is made up of the coach's workload and skills. Your goal should be to get as many stars as possible in the category you want to teach. That way you'll get the most out of FM 23. If you still have trainers "leftover" at the end, you can use them to keep the workload low. You control the amount of time each coach spends with the player.
Of course, you can also leave the assignment of the assistant coaches to the co-coach. However, it's also a fact that you'll make better progress if you learn the ropes yourself.

8) Observe the worldwide transfers
In our Football Manager 2023 Tips and Tricks we already showed you how to find young talents with advisors and the right staff in a strong scouting network. However, you can also find more prodigies through worldwide transfers.
To do this, press CTRL+W on your PC. In the drop-down menu on the side, you'll find the option to recruit young players. Here you can see all the interesting young talents.
It's especially interesting to pay attention to the countries that produce more players who perform particularly well. This is where you start your search. However, you should never spend much money on a player without consulting your scouting department first.
It's important that you become familiar with data analysis and the necessary metrics. Performance metrics will show you the exact influences and help your own team to decipher the potential for improvement. This can be used to filter out young talents as well as players from your own youth team.

9) Media management is essential
Press conferences and dealing with the media, in general, haven't only been extremely popular in Football Manager since its introduction but are also important aspects. In FM23, this area gains even more importance. This is because media management has a great influence on the team and its image. It promotes a positive image and prevents unrest in the club.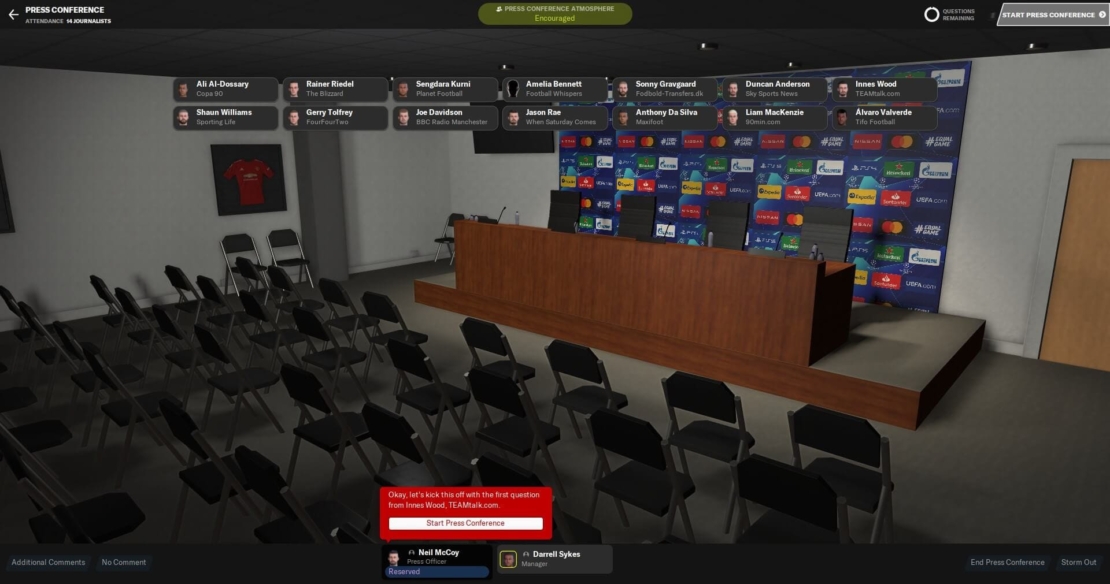 In this context, it's helpful to stick to a decision once it has been made in press conferences and not necessarily make it dependent on the score. This builds trust, which can be quickly destroyed by constantly changing the message. Accordingly, the press can be used to put pressure on the opponent, to give advice, or to motivate your players. Especially if the messages are respectful.
Tip: Don't set your expectations and goals for the season too high. This will only put pressure on you and will cause you to crash medially if you're not able to deliver.

10) Individual training of your players
Just like in real professional sports, training is the tool you use to "grind" your players and turn youth players into world stars. To train players individually, you can use role training. This uses a skill set tailored to the role to teach the player the criteria required for that role. This can also be used to retrain positions on the field.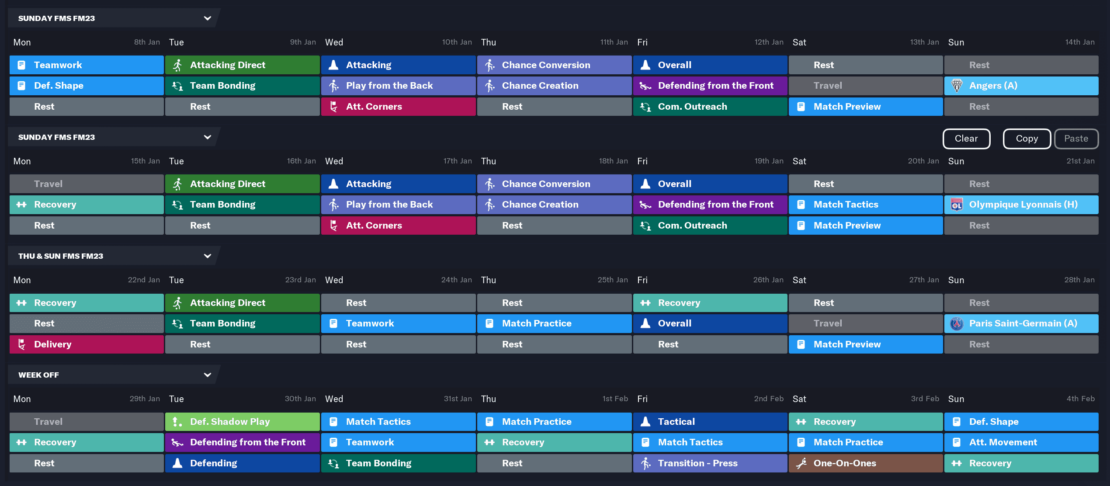 If you've decided to train a player to be an ice-cold goal machine, set the role to Striker. This will focus the training on scoring as many goals as possible from different situations. If, on the other hand, you want to develop a versatile striker, the Full Striker option would make more sense.
It should be noted that training programs with fewer points to train are easier to learn. So the role you choose for each player will also depend on their potential development.

Customize your Football Manager 2023 experience with PLITCH
With the FM 2023 Tips and Tricks you now know some important aspects that should help you to start a successful coaching career. Of course, what SEGA and Sports Interactive present in this edition is once again enormously deep and offers extreme game mechanics. For this reason, the soccer manager is not only loved but also feared.
Thanks to PLITCH, you have a tool to easily customize your Football Manager 2023 experience. Simply download our client and use the Football Manager 2023 cheats and codes to create your perfect team. This way you can ensure full morale, full fitness/condition, or simply more money in the club's bank.
For more information on PLITCH and our cheats, check out this blog and our YouTube channel.
Happy Gaming!