The very first Polaris Convention in Hamburg, Germany was a great success! This new, exciting community fair for e-sports, gaming, and fans of manga, anime, and cosplay was designed like a "playable amusement park" and thus a unique and unforgettable experience.
We hope you took your chance and met our team in person or, in case you weren't on site, watched the live streams where our social media manager Chi represented PLITCH.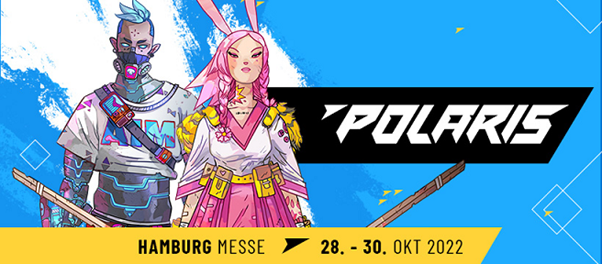 Polaris Con 2022 Recap
For three days, all eyes were on the brand-new Polaris Convention in Hamburg. This unique idea of creating a "playable amusement park" was a fantastic experience for gaming fans that we were proud to be part of.
Visiting the convention was your chance to meet some of the biggest German gaming influencers as well as international e-sports teams, and to have a great time checking out what publishers like Nintendo and Daedalic had in store. With over 250 amazing exhibitors, there was something for everyone!
While walking from one area to the next, you were also sure to see plenty of amazing cosplays. If you wanted some further excitement, there were also e-sports tournaments where you could support your favorite teams and players.
Check out the official Polaris website for more information on the program, exhibitions, and guests that were present at the event.

PLITCH of course was there as well!
This year there was no booth, but an exhibition about the History of Cheating. There you could get a comprehensive overview of the evolution of the PC, gaming, and cheating in video games.
Nowadays, cheating has to deal with extreme prejudice. Back then, this was not the case. The negativity only came with the abuse of cheats in multiplayer.
Our exciting exhibition showcased how natural and cool cheating in single-player games used to be and that PLITCH is heading in the same direction, simply Cheating Done Right.

NEED FOR CHEAT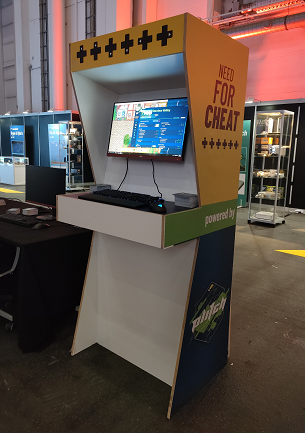 In our Need For Cheat exhibition, you could take a stroll through 50 years of video game history. Various old gaming consoles were on display that brought back fond memories and inspired to reminisce about the good old days.

VODs and Clips
Want to rewatch the live streams or check out some clips? Go to the official Polaris Twitch account and experience the convention better late than never. You can also follow our social media channels where we'll be posting the PLITCH highlights.

If you were there on site, we hope you liked our exhibition! We're excited to see what the POLARIS has in store for 2023.
Until then – Happy Gaming!