Customizing single-player titles with cheat codes can make the gaming experience not only more relaxing but also less stressful. This is exactly what the recent brainwave study by PLITCH and Brainamics proves. It was tested how the use of cheat codes affects players of DOOM Eternal, one of the most frantic shooters of all time.
DOOM Eternal is by nature a fast-paced FPS full of horrors that sends players to the front lines to face the most diabolical demons in hell. For this, PLITCH offers 20 codes that will let you customize your game to your liking.
For example, activate the codes for unlimited armor or unlimited health, which will increase the DOOM Slayer's strength. Or give all your weapons infinite ammo. With PLITCH, all this and more is possible at the push of a button.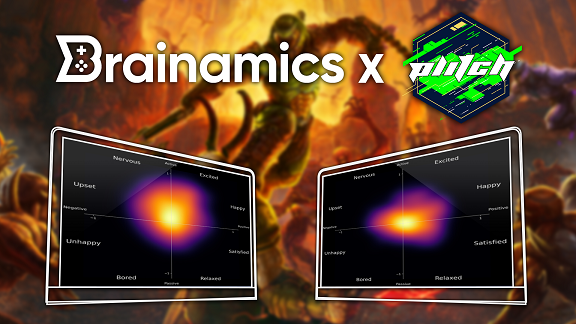 In the current brainwave study, participants played DOOM Eternal's campaign for two hours, with the control group playing the game unchanged and the PLITCH group using cheats. The goal? To examine brainwaves to determine how customizing the experience would affect players' moods, stress levels, and overall experience.
The participants' measured brainwaves showed 65% lower activity levels and 80% higher positivity in the group that used PLITCH cheat codes compared to the control group that played without external help. Overall, it was found with 97.1% confidence that the PLITCH group was significantly more satisfied and less stressed.
There you have it. Now it is scientifically proven that the use of PLITCH codes decreases stress and increases positivity during gaming sessions – even when playing hectic shooters like DOOM. That means, if you are looking to decompress after a long day at work PLITCH will provide you with maximal relaxation during your playtime.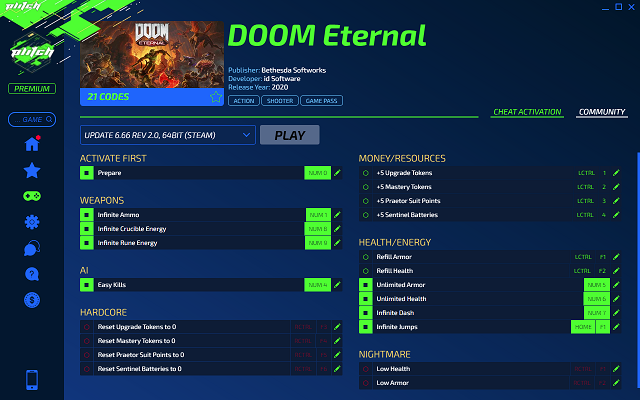 For those of you that are looking for a more intense gaming experience, PLITCH also offers "Hardcore" and "Nightmare" cheats for DOOM Eternal that add to the difficulty. With these codes, it is possible to set the health points to low and reset the suit points to 0.