The saga of the Cheat Master began on a cold winter's day in 1995. The location? Home. A young kid booted up a 5-year-old SNES to play a game of International Superstar Soccer Deluxe and entered some simple commands.
Up, Up, Down, Down, Left, Right, Left, Right, B, A.
BLAM!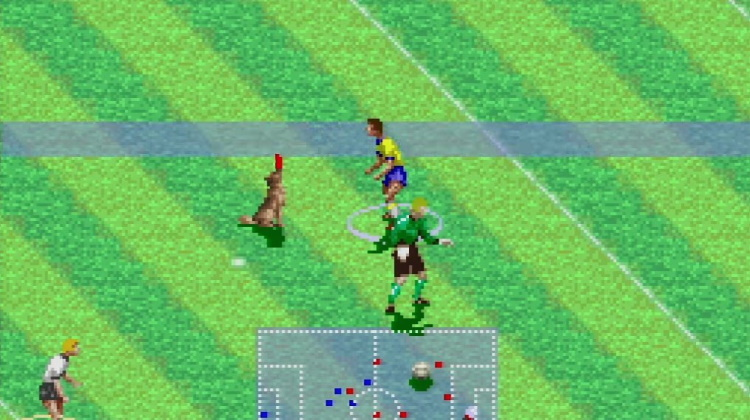 Suddenly, the referees were transformed into dogs, the crowd went wild, and life for that kid would never be the same again. That was the first time that PLITCH co-founder Christian Jänicke experienced a cheat code, and it was the start of a lifelong journey to make video games more fun, one code at a time.

What inspired him to start making cheats?
"I wanted to create a game experience that suits me, regardless of whether or not the game's developer already makes this possible for me," says Jänicke.
"If I have spent money on a game, then I want to be able to experience the game fully and not get stuck after a certain amount of the game. I had these problems around the turn of the millennium with several SNES and PC games and felt it was a waste of my pocket money and also a waste of time."
That passion led Jänicke to turn his hobby into a profession and work with other people in a way that he enjoys doing. It's no surprise that Jänicke's focus on making the most out of limited time is something that drives PLITCH.
Jänicke notes that dying to the same boss over and over again when you only have an hour of gaming time can be frustrating and even lead you to stop playing the game altogether. In addition, he highlights that PLITCH can and does go further as an accessibility tool.
"It's important when having this discussion to be aware that not all people have the necessary free time due to their profession or the physical conditions," says Jänicke.
"In the end, everyone has to decide for themselves whether they are looking for the ultimate challenge in single-player (and according to that we also have ways to increase the game's difficulty with our hardcore cheats) or just a different, perhaps much more relaxed gaming experience."

The beginning of PLITCH
Jänicke's love for cheats, coupled with his mission to help people get the most out of their games drove him to create PLITCH, and since its founding in 2015, PLITCH has expanded to support more than 3,700 games. But being a Cheat Master is not all fun and games and as the industry has shifted to be more patch-driven the difficulty to make cheats has increased.
"In the past, there were no updates or a maximum of 2-3 per game in the course of months to years," says Jänicke. "Today it is quite normal that games are updated weekly or even daily, sometimes even several times a day. Together with an ever-increasing number of game releases, our workload is also increasing immensely compared to the past, and we have had to find ways and means to cope with this workload."
To deal with this added workload, PLITCH is expanding and has added 5 full-time employees since their Series A funding round at the end of 2020. The main hurdle that they face on a daily basis is the negative perception that comes with the word "cheat," especially in the context of video games.
"Most players relativize their negative basic opinion on the subject of trainers," says Jänicke.
"But in actuality what they're really against is multiplayer cheats, which we are also against. PLITCH is and will always be single-player focused, and our goal is to make games more enjoyable for our users without ruining the experience of other players."

The future of PLITCH
As for the future of cheats and PLITCH, Jänicke would like to see the software become accessible to console gamers, not only for the exclusive games but also for the different gameplay possibilities.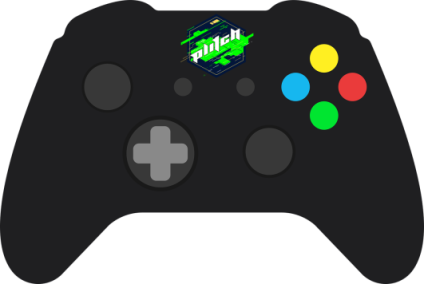 "There are both exclusive games (e.g. Bloodborne), which could certainly be fun with cheats, as well as players who simply don't have a gaming PC and can only play from their console," says Jänicke.
"I also find games with co-op features quite interesting and would love to be able to offer co-op gaming experiences with cheats. As long as you don't play against each other, but together, there is nothing wrong with allowing cheating in this form of multiplayer, as long as everyone is aware of it."
For now though, as Jänicke reflects on his over 20-year career as a Cheat Master, his excitement for his hobby is as strong as ever. The fact of the matter is that Jänicke has made a career out of his love for cheats, something that most people can't say or really even fathom.
"It's really awesome," says Jänicke. "There is definitely a bright side as well as a dark side to it, but it's something that brings me joy. I'm blessed and honored to be a Cheat Master and I'm excited to see where we can make the future of cheats exciting, ethical and enjoyable."