A colorful look and cute characters are no guarantee of a child-friendly game. The devil is often in the details, and high difficulty levels mean that games like Cuphead are reserved for adults. To make sure the little ones don't miss out, we're bringing you the 11 best PC games for kids today.
1) Coromon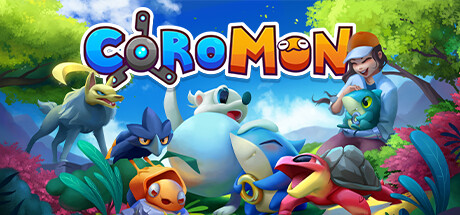 Let's start with Coromon. The game is similar to Pokémon and has graphics reminiscent of pixel games like Stardew Valley. In a detailed open world, you travel from city to city to catch monsters. Battles are turn-based, just like the Japanese model, and you have to find out and use the strengths and weaknesses of each monster.
You'll improve your Coromon bit by bit through care and training, creating an increasingly powerful lineup. The recommended age for the game is 7 years. However, the game is a recommendation for young and old.
Those who know the Gameboy games of the 90s will quickly remember their adventures with Ash & Co. and thanks to the polished visuals, Coromon is a real feast for the eyes.

2) Potion Permit
Our second game on the list of the best pc games for kids also has a nice pixel art look. In Potion Permit, you take on the role of a young alchemy genius and apothecary who must cure the 30 residents of the settlement of Moonburry of their various ailments.
Your main task is to find an antidote for the illness of the mayor's daughter. To get the medicine, you'll cut down trees, break rocks, collect herbs, and put it all together in your universal brew kettle.
Unlike Coromon, this simulation game is rated for 12 years and up but its difficulty level isn't that high. Through mini-games, you determine the diseases of your patients. These can be rhythm games or quick-time events where you'll have to make the right input at the right time. Then you'll assemble the healing potions by placing the necessary ingredients in a brick-like fashion, like in Tetris.

3) Spyro Reignited Trilogy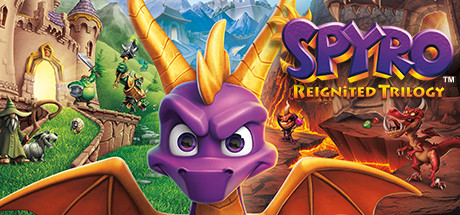 Once again, this is a title that will appeal to both young and mature gamers. Those who know the first Spyro games from 1998 to 2000 can expect a modern version of the old familiar. Gameplay-wise, the trilogy stays true to the originals, but visually, Spyro the Dragon, Gateway to Glimmer, and Year of the Dragon have been brought into the modern era.
The 3D platformer has a PEGI rating of 7. As a little dragon, you move through a colorful world with a total of around 100 levels.
You fly, feed the fire, collect items and solve little puzzles. Compared to the original, some practical improvements have been added. For example, there is now a map that can be activated in the options, and the music has been re-recorded in better quality. The difficulty is low as usual and even inexperienced players will easily make it to the end credits.

4) Crash Bandicoot N. Sane Trilogy
The Crash Bandicoot N. Sane Trilogy is also a remake of three popular children's games. The jump 'n' runs have been rebuilt and are now presented with contemporary graphics. With a fixed camera, you jump through interestingly designed levels and have to prove your dexterity. By the way, the original developers were the same ones who went on to create Uncharted and The Last of Us.
The Crash Bandicoot games are rated 3 and up. The difficulty level is quite a bit higher than the Spyro series, and depending on your skill level, you'll need between 20 and 30 hours to complete them. However, you don't have to play the games in order, you can choose between the three parts right from the start and play them in any order you like.

5) Sackboy: A Big Adventure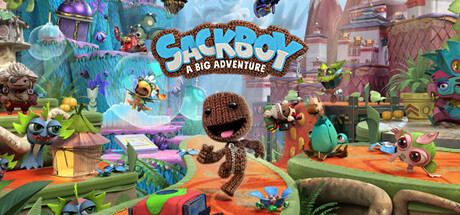 In the tradition of LittleBigPlanet, Sackboy: A Big Adventure takes cuddly characters on a fascinating adventure. The levels look like pieces of fabric sewn together, and your avatar is literally a sack of fabric. The villain Vex is holding your friends captive in this adventure game, and your mission is to find and free them.
Rated 7 and up, Sackboy: A Big Adventure has several features that make it very accessible and fair, especially for children. For example, the menu allows you to set an infinite number of lives, so there is no game over and you can repeat difficult parts until you succeed.
Also, the progression is such that the first levels are still very easy and teach you the mechanics bit by bit.

6) Rollercoaster Tycoon 3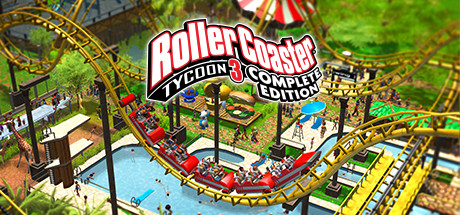 The sixth title on our list of the 11 best PC games for kids lets you build your own amusement park. Like its predecessors, in Rollercoaster Tycoon 3 you'll build roller coasters and other rides and make sure your park guests are as happy as possible. Between rides, keep them refreshed with food and drink, and make your attractions as safe as possible.
The game has been rated PEGI 3. However, children under the age of 6 may be quickly overwhelmed by the management mechanics. For example, you have to keep an eye on the park's finances and balance the shares of concession stands and rides, as well as pools and possible animals.
If this is too complicated, there is also a sandbox option. This allows you to build whatever you want without having to worry about finances.

7) Yooka-Laylee and the Impossible Lair
In the 90s, adventure games from developer Rare were a staple in every kid's room. Their most famous title was probably Banjo Kazooie. Yooka-Laylee was supposed to be the unofficial sequel, continuing the game idea for a new audience. Unfortunately, the first part didn't quite live up to expectations, but with Yooka-Laylee and the Impossible Lair, the creators have finally done what fans have been waiting for for over 20 years.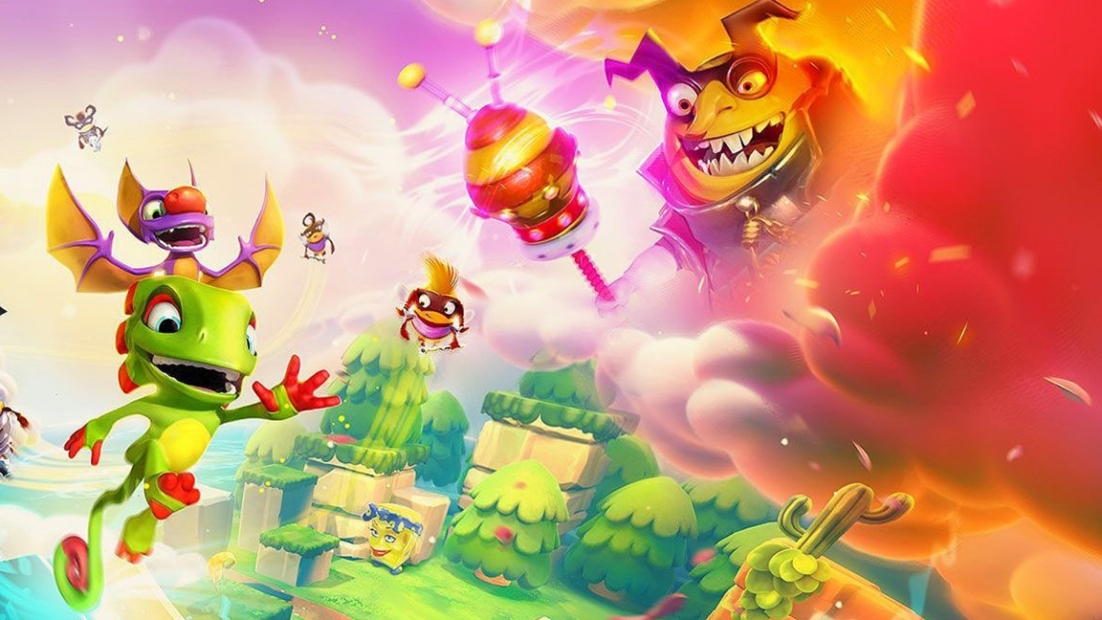 In this 2D platformer, you'll have to free the enslaved world of bees from the nasty Capital B. You'll have to use your dexterity to do so. You'll have to prove your dexterity, defeat enemies, solve puzzles, and uncover a secret or two. Thanks to the change in perspective, the game is quite different from its predecessor, in a positive way. In terms of gameplay, you can expect a mix of Donkey Kong Country and New Super Mario Bros. The game is rated 3 years and up, but it's definitely fun at any age.

8) Kerbal Space Program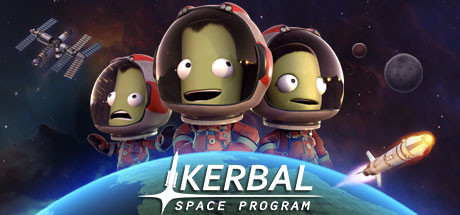 The next game on our list of the best pc games for kids became a surprise hit in 2015 that probably no one expected. Kerbal Space Program wasn't only interesting in terms of gameplay but also had a lot of humor and challenging but not frustrating complexity. Especially the latter makes for an enormous replay value and lets you tinker a lot.
The space simulation puts you in charge of the space program of an alien civilization. You'll develop and fly spaceships, explore alien planets, and manage your crew. The game has been released for players aged 3 and up, and thanks to its cute graphics and high comedy factor, even small children can dare to go into space, if they have the necessary patience.
Meanwhile, a second part has been released, which continues the clever game idea and adds better graphics and even more possibilities. Of all the video games in our list, Kerbal Space Program is the one that encourages creativity the most.

9) Disney Dreamlight Valley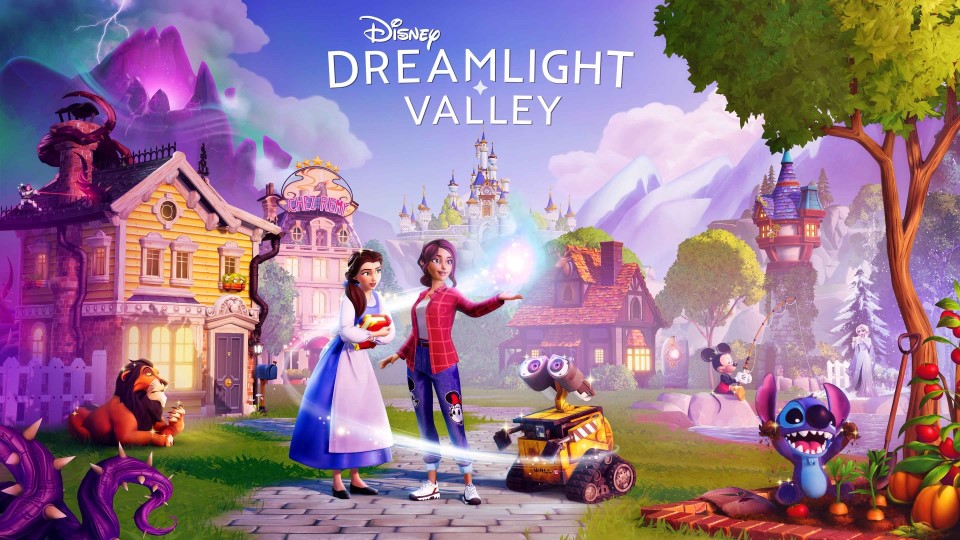 In Disney Dreamlight Valley, the most famous Disney characters live side by side. The problem: a dark force has robbed them of their memories of better times, disrupting the harmony of the neighborhood. But you're here to change all that. By reliving the adventurous and exciting stories of Mickey Mouse, Buzz Lightyear, Goofy, Scrooge, and many more iconic cartoon characters, you'll bring back their memories.
The game is approved for all ages. However, there are a large number of enemies and sometimes stressful situations you can get into. For example, some missions have time limits, and the bosses aren't a walk in the park.
The graphics are very appealing, as usual for Disney productions, and the number of familiar characters from cartoons and movies holds many surprises. Ever wanted to make friends with WALL-E or Cinderella? That's no problem in Disney Dreamlight Valley!

10) Sonic Frontiers
The world's fastest hedgehog now spans generations of gaming experiences. Originally developed for the Sega Mega Drive, the blue hero celebrates his 30th anniversary with Sonic Frontiers. The sequel to Sonic Forces, Sonic Frontiers takes you into an open world for the first time as you explore the Starfall Islands. Unlike previous titles in the series, Sonic is finally fast again and his controls are precise and fluid.
The game is rated 7+. The areas of the game world are varied and let you explore deserts, volcanoes, lush green areas, and floating towers. The battles are fast-paced and the story is guaranteed to provide some emotional surprises. Fans of the series will especially enjoy the many references to the comics and previous installments.

11) Yonder: The Cloud Catcher Chronicles
The last game on our list is the open-world adventure Yonder: The Cloud Catcher Chronicles. It's a combination of the exploration aspects of The Legend of Zelda: Breath of the Wild and the farming possibilities of Stardew Valley. Like the latter, you'll be able to build your own farm and grow food. Unlike the Zelda game, however, the game is suitable for ages 3 and up.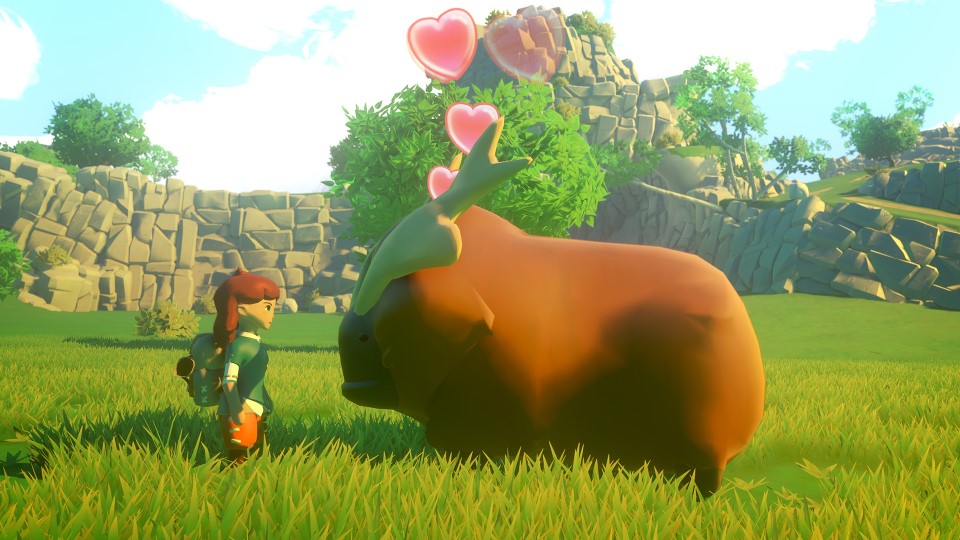 While Breath of the Wild was released as a 12+ game and also has a very high difficulty level, Yonder: The Cloud Catcher Chronicles allows children to set their own game speed and personal goal. Freedom and fun are emphasized here. In addition, you can choose different professions and interact with the inhabitants of Gemea in many ways.
The world is very realistic. Seasons change and have a direct influence on flora and fauna. Most of the puzzles can be solved in different ways and challenge your creativity.

The Best PC Games for Kids: Honorable Mentions
Besides the games already mentioned, we have three more recommendations for you! Stardew Valley, Child of Light, and the Lego Games are also great games for kids. You can read more about them in our blog on the 10 best games for beginners.

Help your child get started with PLITCH!
There are some amazing pc games that aren't just for adults, and we hope we've given you a good overview with our list of the 11 best PC games for kids. With the help of PLITCH, you can even improve and customize the gaming experience of your kid.
With the trainer for Disney Dreamlight Valley, you can farm as much money and XP as you want. To survive the sometimes difficult bosses, you can set your energy to infinite, and to strengthen your bond with the characters, you can simply increase the friendship at the touch of a button.
The codes are 100% secure and will work with every patch and update the game receives. Especially with an Early Access title like Disney Dreamlight Valley, this gives you a lot of advantages and makes the game even more fun.
If you'd like to learn more about PLITCH and how it works, check out this blog. On our YouTube channel, you'll also find trainer showcases and other videos about PLITCH.
Happy Gaming!